Robert E. Maker (1944-1993)
Oklahoma folk artist Robert E. Maker was born on September 6th, 1944 in Guthrie, Oklahoma. He attended high school in Oklahoma City, and college at Central State University in Edmond, Oklahoma City University in Oklahoma City, and the University of Oklahoma in Norman, OK.
His exhibits included the Philbrook Museum in Tulsa, Oklahoma; the Kirkpatrick Museum in OKC; the OCAM at Arts Place in OKC; the Norick Gallery in OKC with a one man show; Carpenter Square Gallery in OKC. From 1989 to 1992 he showed in the Toy Show at the Arkansas Arts Center Museum in Little Rock, AR – winning the purchase award. He also participated in the United States Air Force Base Award for Christmas decorations. He taught a federally funded advanced art program for exceptional children at the Edmond Junior High School in Edmond, OK.
"Ceramic Plaque", Call for Avaliablity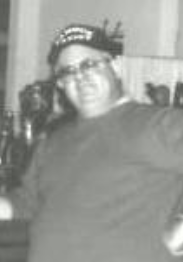 Mr. Maker was employed as a graphic media artist for the Oklahoma Department of Human Services designing and building exhibits and related materials. His artwork is present through out the Oklahoma Medical Center and the State of Oklahoma Capitol complexes.
Mr. Maker is perhaps best remembered by his own words and the recorded observations of his friends. An original handcrafted book was published for his Retrospective Exhibition and Tribute, February 17th – March 28th, 1994 at OCAM at ArtsPlace in downtown OKC which contains both words and images mindful of Robert.
The paragraphs below are from his book.
"My art is a very intimate reflections or mirroring of people or events that I have encountered. It can reflect my experiences stored away as I grew up in a military family which was strongly affiliated with engineering, or my love of science fiction, horror, and fantasy movies. My art takes on many faces and forms. Many of my favorite places look like characters out of Star Wars, but I was creating them long before the movies laid their claims to fame.
My love and appreciation of history also plays an important role in the selection of subject matter. I find the work of the ancient people, from a time even before they had names, to be completely fascinating. The feelings I derive from their primitive drawings have inspired many of my works. To me, science fiction and the primitive cave art forms seem to have much in common, possibly because each is relating to man's dealings with the unknown by means of science or magic. I try to capture the simple yet extremely important facets of their art and use it to interpret and express mine."
–Robert Maker, July 1985.
"Robert Maker understood what our Toys Designed by Artist Exhibition is all about: works wonderfully conceived, original, fresh, alive, and quick to provoke a sense of delight, joy and a sly chuckle here and there. His works will remain one of the bright spots of the Arkansas Arts Center's collection."
Alan Dubois, Curator of Decorative Arts, The Arkansas Arts Center.
"Maker was one of the few artists in our community that passed my own jealousy test. I am inspired by his joyful prolific approach to art. Robert's casual bawdy humor always made him a prized participant in the Max Hirschfield's Annual Erotic Show. He always "got the joke". No artist will do work "like Maker". These creations are his and his alone. The Creator is Gone. Long Live His Creations."
–Mark Gilmore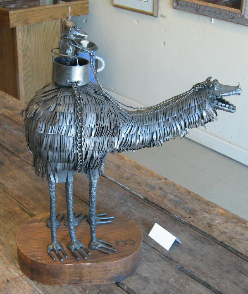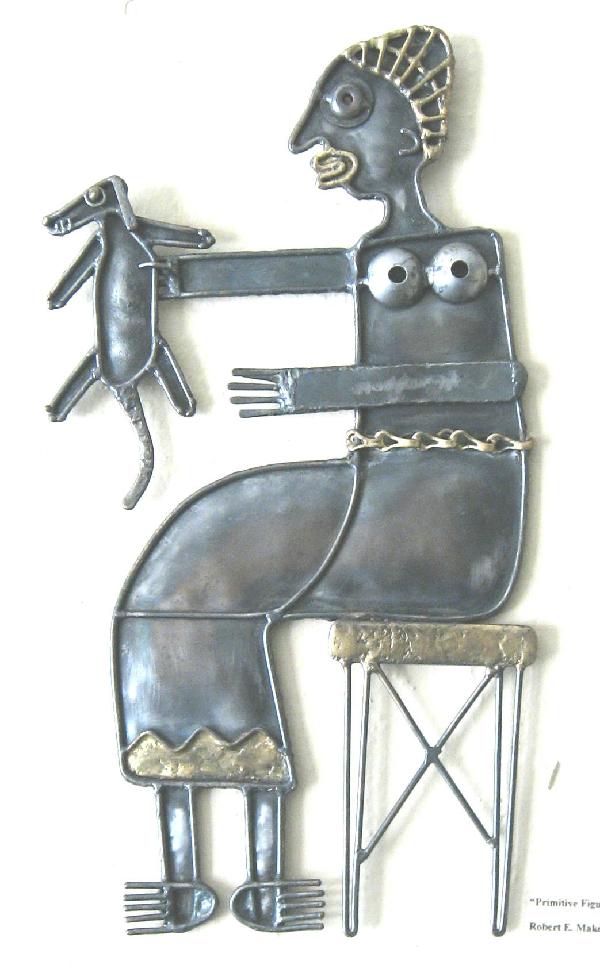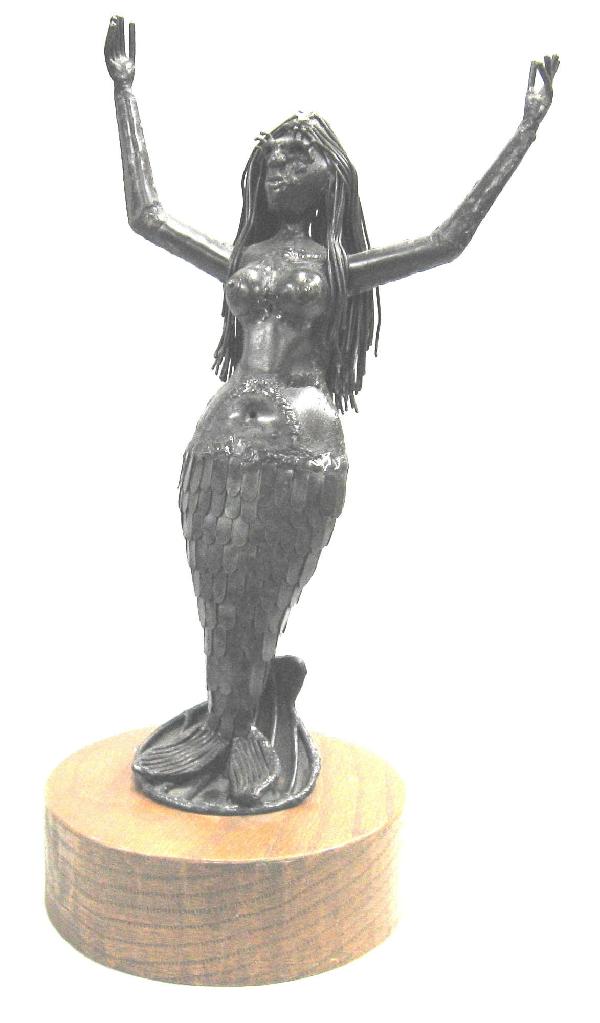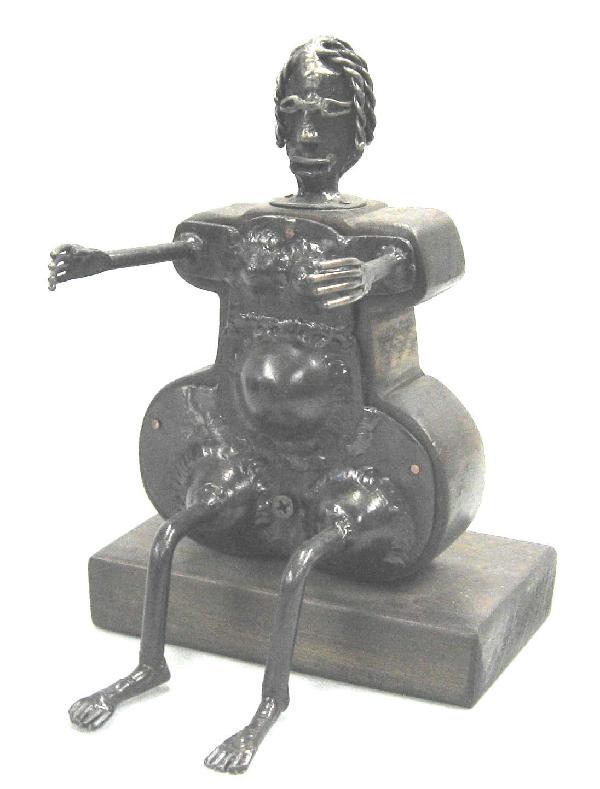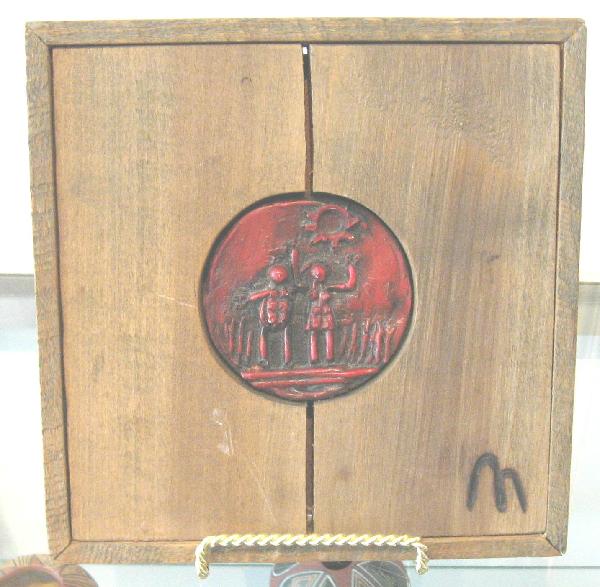 "Primitive Figure II"
Wall Hanging, Call for Avaliablity
"Primitive Figure III"
Wall Hanging, Call for Avaliablity
"Ugly Mermaid", Call for Avaliablity
"Primitive Woman", Call for Avaliablity
"African Woman Sitting", Call for Avaliablity
"Roadster-Pedro Toy", Call for Avaliablity
"Lovers Bench" $2000, Call for Avaliablity
"Walrus Man" $980, Call for Avaliablity
"Female Totem" $1000, Call for Avaliablity