Eugene Bavinger & David Anderson
Exhibition and sale continues through February 7, 2019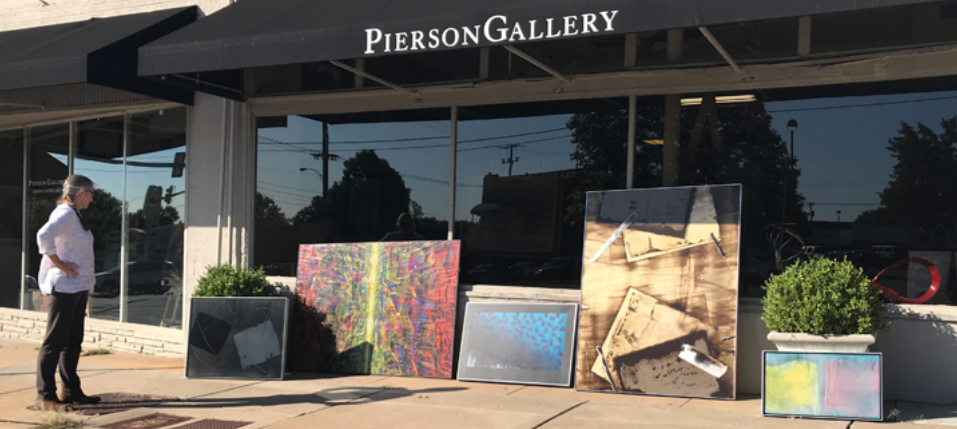 1311 East 15th Street

Tulsa, Oklahoma 74120
Eugene Allen Bavinger (1919-1997)

Eugene Bavinger is known and respected for his most recent modern works of large geometric abstract forms in strong and bright colors. Bavinger's smooth surface paintings, which were created by applying layers upon layers of acrylic paint on large sheets of glass using tools such as trowels and air brush and then transferring the artwork to canvas giving the illusion of 3-dimensional textures and levels although the surface is 2-dimensional. But Bavinger experimented continuously throughout his career with new mediums and techniques. He labeled many of his works on the back, listing the materials that were used.
Born in Sapulpa, Oklahoma in 1919, Gene Bavinger lived in Oklahoma except for a brief period in California and New York City. A year after he received a Bachelor of Fine Arts degree from the University of Oklahoma, he joined the School of Art faculty there in 1947. He taught painting, drawing, and design for the next thirty-three years, serving in many different roles including head of the department until he retired in 1980. The Bavinger House, in Norman, Oklahoma, was by designed in collaboration with Bruce Goff, friend and former OU architecture instructor.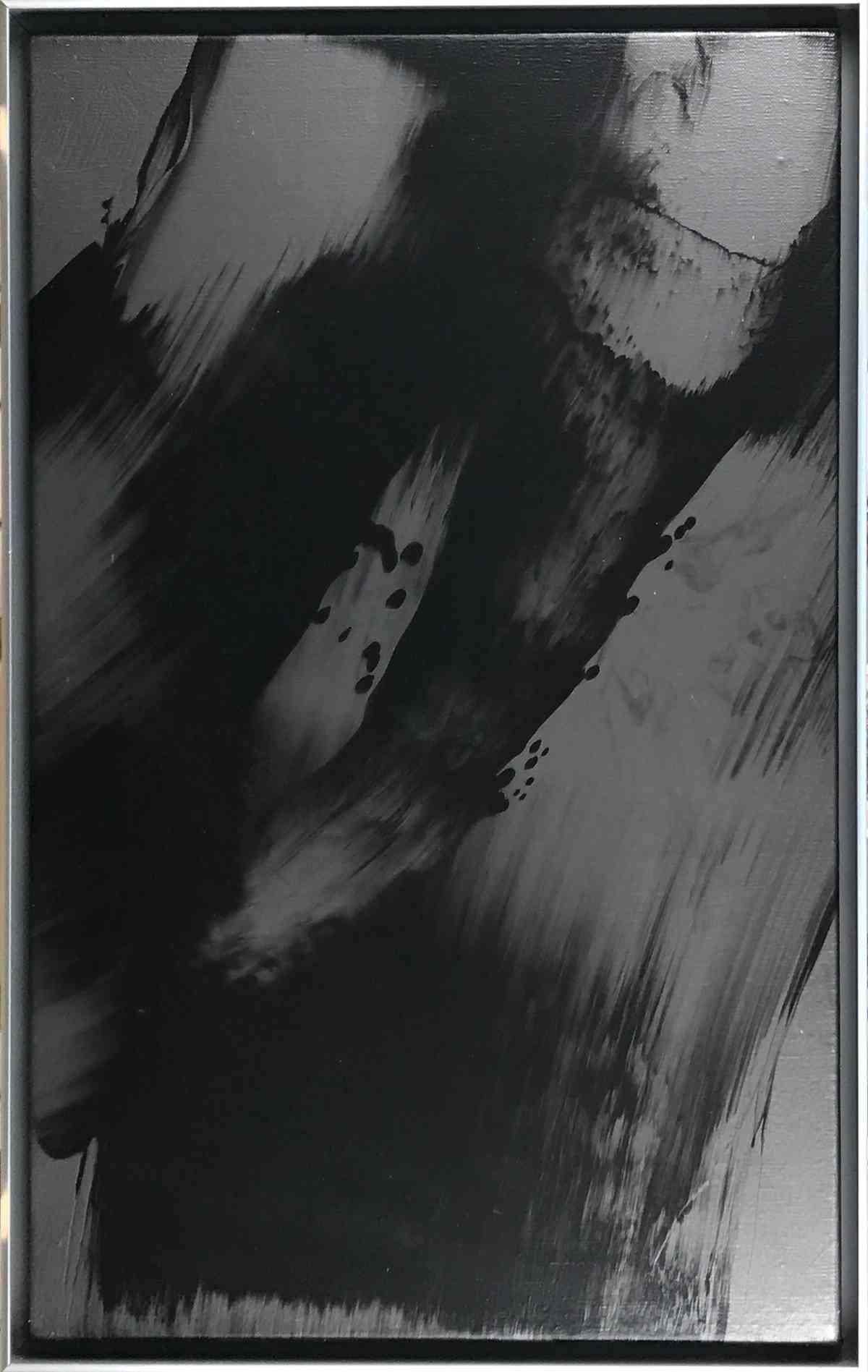 "#707 Canyon Series #3", 1977, 45" x 57", #5338
"#970 Quarry Series I", 1983, 45" x 60", #5341
"#370 Elecrtical Storm", 1971
25" x 35", #5340
"#558 Alternative Wave", 1974
16" x 26, #5343
"#873 Gray Drawing", 1981
34" x 27", #5345
"#615 Black & Silver", 1975
26" x 17", #5344
David Charles Anderson (1931-2006)

David Anderson is known as a leading 3-dimensional abstract artist. He utilized fiberglass and epoxy resin, woods and bronze in his artwork that will range from a few inches tall, to outdoor and lobby sculpture that are twenty feet in diameter. He was represented by numerous galleries and his work is held in private and corporate collections throughout the United States, including Price-Waterhouse and by best-selling author Clive Cussler.
Born in Jamestown, New York in 1931, David Anderson moved to Tulsa with his family in 1936. After serving in the United States Air Force, David enrolled at The University of Tulsa, studying under the direction of Alexandre Hogue, the chair of the art department. He earned his BA degree in commercial design in 1964. To pay his way through college, he began striping cars with ornamental scrollwork. His artistic style and reputation spread beyond Oklahoma and his designs began appearing on classic Rolls-Royce and dirt track race cars from New York to Los Angeles, many of which are displayed in auto museums across the country.
An art professor at The University of Tulsa, Dwayne Hatchett, encouraged him to express himself in the three dimensional world of sculpture. Discouraged at first because he could not do what he intended with clay, plaster or metal, he turned to fiberglass. David Anderson mastered the fluidity of movement, the rhythmic vitality, and the permanence that fiber glass/polyester resin offered to him. There are few that have touched his mastery of the mold.
600__3028-Anderson-Black-no-bas.jpg